Get Involved
Becoming a Volunteer
---
We always welcome volunteers! Here are some of the ways you can help:
Cell phone drive coordinator
Onsite pantry volunteers
Holiday program volunteers
Special Event Support
General Administrative Support
Babysitting
We will work with service groups as needed to do cleaning, painting and landscaping projects. Please call our business line for more information – 937-461-5091.
Each year, we are happy to work with a limited number of college students in need of service learning opportunities.
CLICK HERE FOR VOLUNTEER APPLICATION
Volunteers Needed!  Part Time Hotline Volunteer Advocate
Artemis Center is in need of volunteers to answer our 24/7 domestic violence crisis hotline. Volunteers will help callers to get the resources and support they need.
CLICK HERE FOR HOTLINE VOLUNTEER APPLICATION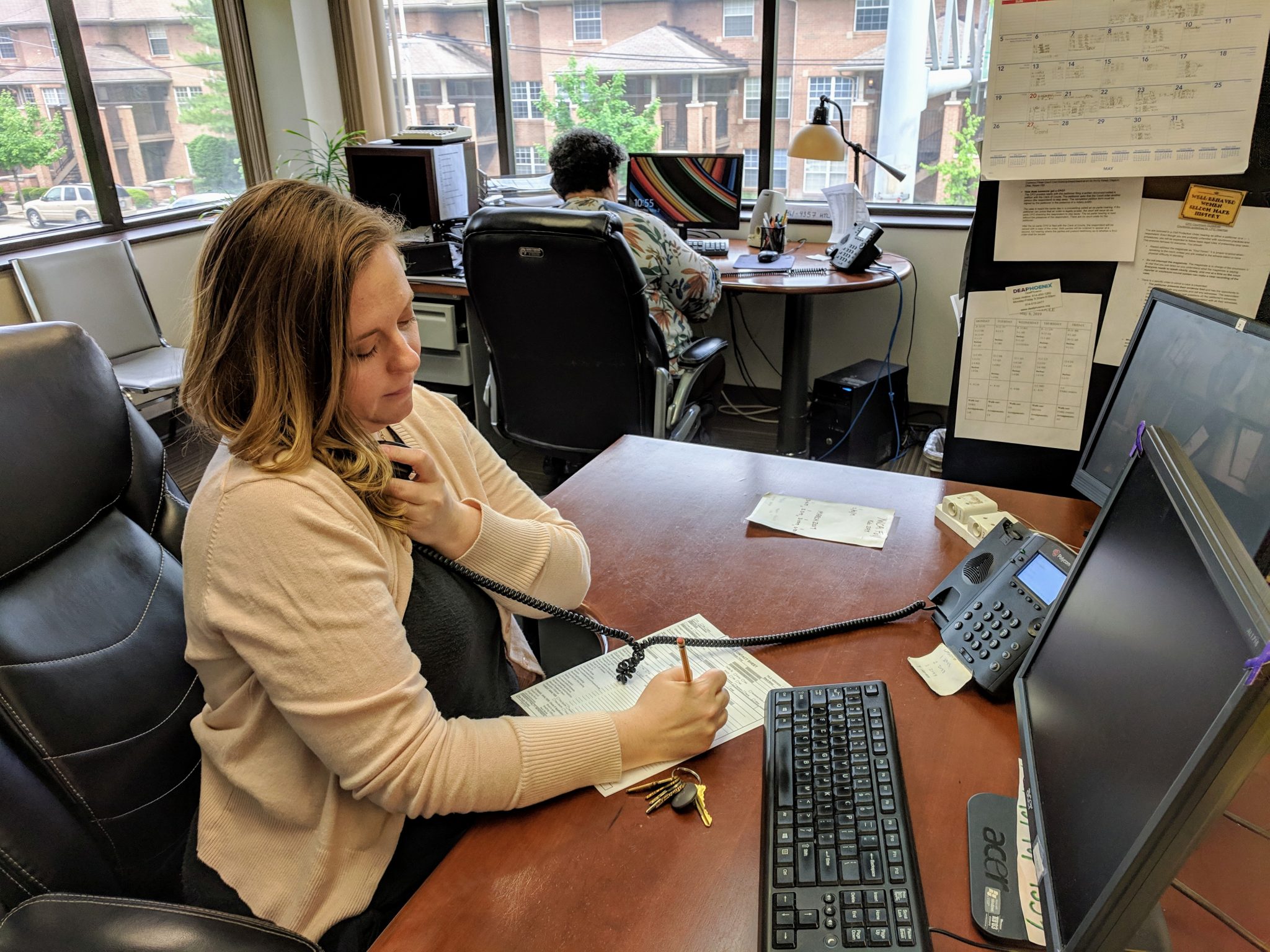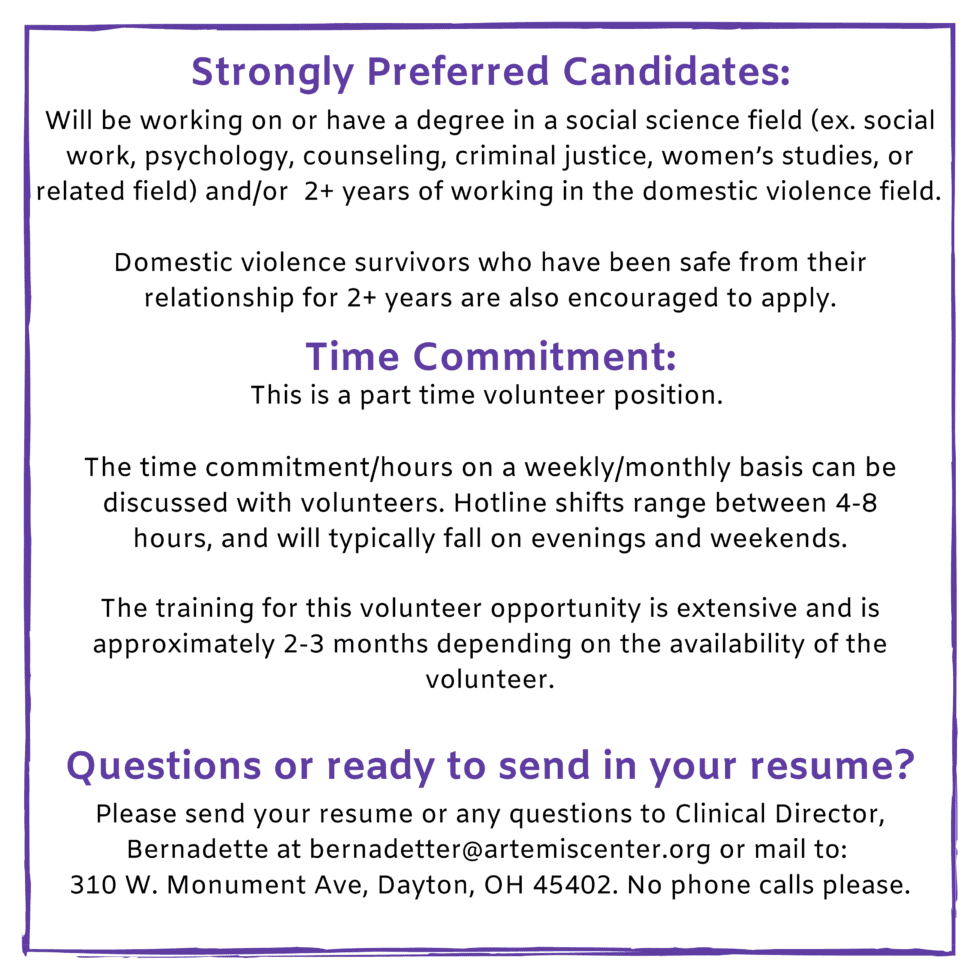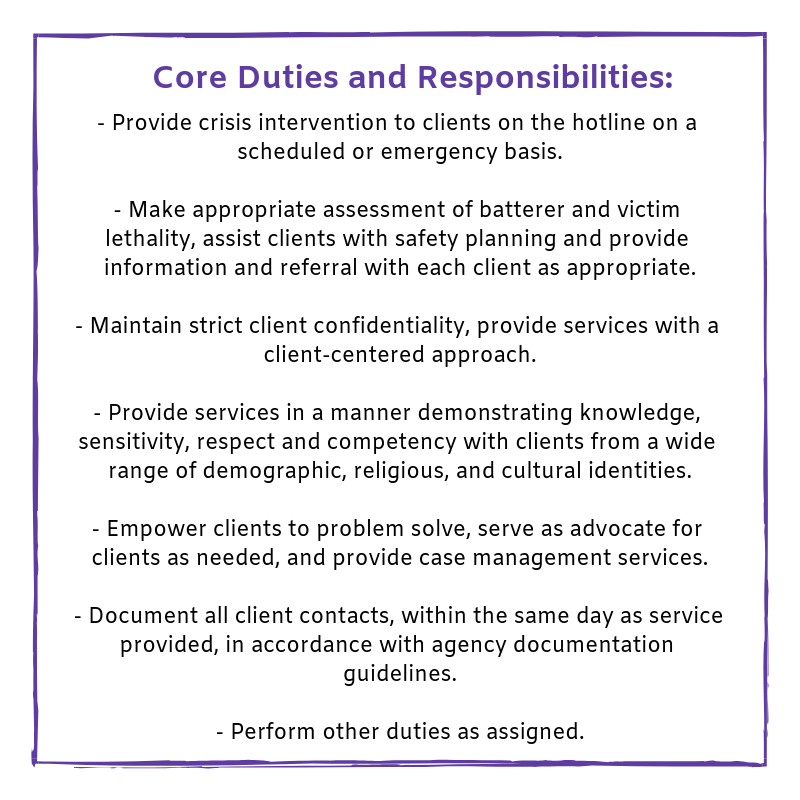 For further questions email lindsaym@artemiscenter.org or call 937-531-5709